Innermost Bramah Wall Lamp
Brand: Innermost
Product Code: Select Options for Code
SELECT OPTION FOR DELIVERY TIME
Innermost Bramah Wall Lamp
With the Bramah lamp series, the recognisable silhouette of the shade has a twist, it is created from a solid block of aluminium. Its detailing provides a playful interaction of light and shadows.
EOQ use classic design principles with a new and constantly evolving vocabulary, delivering perfectly engineered pieces with sublime, sleek finishes. From extruded aluminium to hand blown glass, each design is crafted with precision engineering; quality that is evident when admired up-close.
Available Colours & Finishes:
Pale Gold, Copper or Grey
Materials:
Aluminium
Dimensions:
Small - Height: 10.9 cm, width: 11 cm, depth: 5.4 cm.
Large - Height: 25.6 cm, width: 27.6 cm, depth: 25.6 cm.
Light Source:
Small - 6x2.5W-LED 250lm 2700K CRI (Ra) 93 (light source included).
Large - 5W-LED, E27 socket (light source not included).
Design by EOQ Design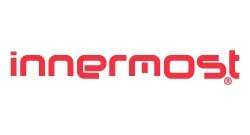 London based innermost pride themselves on their diverse and innovative brand. Designers, curators, industry experts and mavericks of the lighting world, they collaborate with their clients to ensure their designs are at the cutting edge of material and manufacturing processes.
"With our instinctive desire to rebel from the norm, innermost utilise materials and processes in unique ways to defy expectation. Our adept experience of manufacturing allows us to repurpose conventional approaches. Notably, we explore our passion for light and how illumination can be used as a raw material."