Innermost Matrioshka Pendant Lamp
Brand: Innermost
Product Code: Select Options for Code
SELECT OPTION FOR DELIVERY TIME
Innermost Matrioshka Pendant Lamp
Inspired by Russian dolls, the curved shade of the Matrioshka Pendant Lamp is made from hand-blown glass in the Czech Republic. Its shapely vessel is emphasised by highly pigmented glass in a variety of colours.
Stone Designs is the story of two young hopefuls desiring to tell things in a different way. In 1995, designers Cutu Mazuelos and Eva Prego decided to start their own studio. Stone Design Concepts Inc. was thus born to tell a story from their perspectives and without censorship.
Available Colours & Finishes:
Grey, Red, Blue or Yellow
Materials:
Glass
Dimensions:
Height: 33 cm, diameter: Ø24 cm. Cord: 4 m.
Light Source:
100W-Halogen, E27 socket (light source not included).
Design by Stone Designs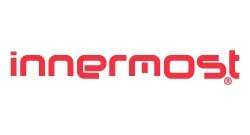 London based innermost pride themselves on their diverse and innovative brand. Designers, curators, industry experts and mavericks of the lighting world, they collaborate with their clients to ensure their designs are at the cutting edge of material and manufacturing processes.
"With our instinctive desire to rebel from the norm, innermost utilise materials and processes in unique ways to defy expectation. Our adept experience of manufacturing allows us to repurpose conventional approaches. Notably, we explore our passion for light and how illumination can be used as a raw material."