&Tradition Copenhagen SC15 Desk Lamp
Brand: &Tradition
Product Code: 65221001
Availability: Made to Order 1-2 Week Delivery
&Tradition Copenhagen SC15 Desk Lamp
A combination of the classic and modern, the Copenhagen Lamp has a simple industrial feel. The desk lamp is finished with an opal glass shade and bronze brass base.
Founded in 2005 by Signe Bindslev Henriksen and Peter Bundgaard Rützou, Space Copenhagen is a multi disciplinary design studio. Both graduates from The Royal Danish Academy of Fine Arts, School of Architecture, their scope of projects extends from furniture, design objects and art installations to interiors.
Available Colours and Finishes:
Opal Glass
Materials:
Opal glass, bronzed brass
Dimensions:
Height: 37 cm. Base diameter: Ø17.5 cm. Shade diameter: Ø16 cm. Length: 38 cm. Cord length: 3.5 m.
Light Source:
5.5W-LED 2200K-2800K 420lm total CRI85 (light source included)
Design by Space Copenhagen - 2014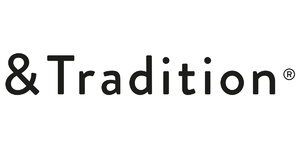 &Tradition is a Danish design company with the founding principle being tradition tied to innovation. Their unique library of lighting includes designs dating back to the 1930s and includes designs by many internationally renowned designers, old masters and new inspirational designers aiming to define what will become future classics. "All of our designers have a unique vision and their designs have the capacity to reach people in their everyday lives."
&Tradition works with the design portfolio of established designers such as Verner Panton and Arne Jacobsen as well as exciting new designers such as Sofie Refer. Such designs include Arne Jacobsen's Bellevue Lamp and Sofie Refer's Bulb SR1 and Bulb SR2 pendant lamps.