Decode Clam Pendant Lamp
Brand: Decode
Product Code: Select Options for Code
SELECT OPTION FOR DELIVERY TIME
Decode Clam Pendant Lamp
As the name suggests, Clam derives from creating two hemispheres that come together to create a complete form. The concept was to create an aesthetic which celebrates the construction, but allowed for a significant reduction in its packaged state. The peripheral shoulder (an essential component in the forming of acrylic domes) has been retained and used as a structural element, clamped by either Solid Brass or Stainless Steel clips. Opal cast acrylic was selected for both its diffusion and recyclable properties.
Award winning designer Daniel Schofield has a background in carpentry and a degree in furniture and product design. He has worked with leading brands and manufacturers including Scandium, Decode, Would and Conran to name a few.
Available Colours and Finishes:
Brass or Stainless Steel Clips
Materials:
Brass/stainless steel, acrylic
Dimensions:
Clam Mini - Diameter: Ø20 cm.
Clam - Diameter: Ø31 cm.
**Clam 3 Cluster comprises of 3 Clam lampshades. Clam 5 Cluster comprises of 3 Clam lampshades and 2 Clam Mini lampshades**
Light Source:
Max 10W-Halogen, E27 ES socket (light source not included).
Design by Daniel Schofield - 2016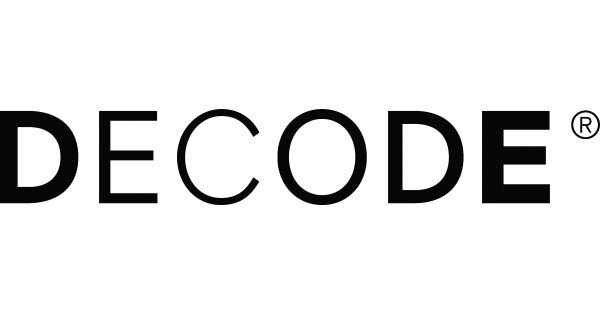 Decode is a contemporary lighting brand established in 2007 to champion London-based designers to a global market. Underpinned by the creative influences of the capital, Decode produces a collection of progressive, accessible and functional lighting for both commercial and domestic environments.