Zero Halftone Wall Lamp
SELECT OPTION FOR DELIVERY TIME
Zero Halftone Wall Lamp
The Halftone Lamp is designed for ceiling or wall. Inspired by the printing technique, the acrylic has a unique pattern and depth. Housed within a round, painted metal frame, its subtle variation in texture and minimalist colours set it apart from the rest.
Since its inception in 2007, Note has quickly grown to become an established design studio. Their multi-disciplined approach to design means that they work within the fields of architecture, interiors, products, graphic design and design strategy.
Colours & Finishes:
White or Grey
Materials:
Painted metal, acrylic
Dimensions:
Depth from Wall: 9 cm, diameter: Ø48.1 cm.
Bulb req:
3000K - 32W-LED 3540lm 3000k (LED included). Dimmer available.
4000K - 32W-LED 3540lm 4000k (LED included). Dimmer available.
Designed by Note Design Studio - 2018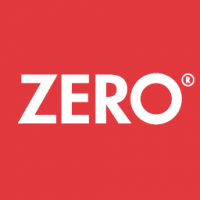 "Unique attraction - We make technical lighting decorative."
Zero Interiör was founded in 1978 with the vision of making unique light fixtures for a design-interested audience. These products, in combination with a deep understanding of how best to illuminate public indoor and outdoor environments, is at the heart of their identity. From the start, their creation of unique environments has been praised in both Sweden and abroad, thanks to their guiding principles: quality, environmental care and innovation.