LYFA Ergo Table Lamp
Brand: LYFA
Product Code: Select Options for Code
SELECT OPTION FOR DELIVERY TIME
LYFA Ergo Table Lamp
Originally made entirely from plastic, the Ergo lamp series has been reimagined in glass for a modern, premium lighting fixture. The 3-layered opalised glass core emits a soft, diffuse illumination. Paired with a subtly tinted glass shade, the lamp adopts a warm aura.
Bent Karlby was regarded as one of the most prolific and versatile Danish designers of the 20th Century. Known for his soft light, organic shapes and hallmark peepholes, during his career his work moved towards more pure geometric shapes such as the cylinder, cone and arc.
Available Colours and Finishes:
Grey/walnut or Sand/oak
Materials:
Glass, wood
Dimensions:
Height: 20 cm, diameter: Ø25 cm. Cord: 2 m.
Light Source:
40W-Halogen, E27 socket (light source not included).
Design by Bent Karlby - 1971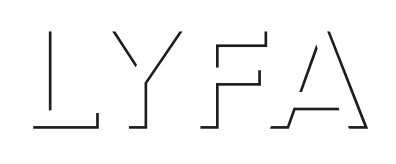 LYFA is a visionary home of iconic classics from some of Denmark's most influential lighting designers. Their enduring designs explore and enhance good lighting in all its shapes and facets.
The LYFA collection is founded on pure aesthetics and a purposeful design philosophy shaped by decades of dedicated craftsmanship and captivating lighting designs. The design classics are crafted to impeccable quality standards and offer light arrangements for every home, occasion and situation.