&Tradition Tripod Table Lamp
Brand: &Tradition
Product Code: Select Options for Code
SELECT OPTION FOR DELIVERY TIME
&Tradition Tripod Table Lamp
Originally designed in 1953, the Tripod Table Lamp reflects the clean minimalist style of its creators Hvidt & Mølgaard. Conceived over 70 years ago, &Tradition have revived this design and put it into production for the first time, embracing the juxtaposition of its stark simplicity and curved edges. Its contemporary balance of materials and detailing give the impression the lamp was designed for todays modern interiors.
Orla Mølgaard-Nielsen and Peter Hvidt were the co-founders and owners of the architect company Hvidt & Mølgaard. Together they worked in furniture and interior design, structural architecture and consultancy. They are best-known for the AX chair, designed for Fritz Hansen.
Available Colours and Finishes:
Black, Moss or Maroon
Materials:
Lacquered metal, brass
Dimensions:
Height: 45 cm, width: 26 cm, depth: 31 cm.
Light Source:
25W-Halogen, E14 socket (light source not included).
Design by Hvidt & Mølgaard - 1953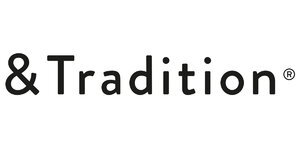 &Tradition is a Danish design company with the founding principle being tradition tied to innovation. Their unique library of lighting includes designs dating back to the 1930s and includes designs by many internationally renowned designers, old masters and new inspirational designers aiming to define what will become future classics. "All of our designers have a unique vision and their designs have the capacity to reach people in their everyday lives."
&Tradition works with the design portfolio of established designers such as Verner Panton and Arne Jacobsen as well as exciting new designers such as Sofie Refer. Such designs include Arne Jacobsen's Bellevue Lamp and Sofie Refer's Bulb SR1 and Bulb SR2 pendant lamps.