&Tradition Flowerpot VP4 Table Lamp
SELECT OPTION FOR DELIVERY TIME
&Tradition Flowerpot VP4 Table Lamp
The iconic Flowerpot Lamp was originally designed in 1968 by Verner Panton. Its long lasting design is formed from two semicircular spheres which face each other to provide direct light. Available in a range of colours, the lamp has long proved itself a lasting design which is as relevant today as when it was first released.
Verner Panton studied at Odense Technical College before enrolling at the Royal Danish Academy of Fine Arts in Copenhagen as an architecture student. Famous for his cardboard house and Panton chair, his popularity and influence continues through his iconic, colourful and playful designs.
Available Colours and Finishes:
Matt Black with a black textile cord.
Materials:
Lacquered steel/brass/stainless steel.
Dimensions:
Height: 36 cm, Diameter: Ø23 cm. Cord length: 2 m.
Light Source:
Max 40W-Halogen or 7W-CFL, E27 socket (light source not included).
Design by Verner Panton - 1969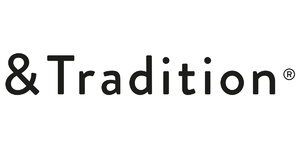 &Tradition is a Danish design company with the founding principle being tradition tied to innovation. Their unique library of lighting includes designs dating back to the 1930s and includes designs by many internationally renowned designers, old masters and new inspirational designers aiming to define what will become future classics. "All of our designers have a unique vision and their designs have the capacity to reach people in their everyday lives."
&Tradition works with the design portfolio of established designers such as Verner Panton and Arne Jacobsen as well as exciting new designers such as Sofie Refer. Such designs include Arne Jacobsen's Bellevue Lamp and Sofie Refer's Bulb SR1 and Bulb SR2 pendant lamps.