Zero Allright Wall Lamp
SELECT OPTION FOR DELIVERY TIME
Zero Allright Wall Lamp
The Allright Lamp series is made of anodised aluminium with an acrylic diffuser to emit a soft light. Available in different metallic colours, it has a strong sense of style whilst remaining a classic Scandinavian design. In addition to 3000K LED, the lamp is also available with a 4000K light source.
Zero have had a long and prolific collaboration with Per Sundstedt. Architect Per was a designer and light planner whose designs have stood the test of time, continuing to be relevant in the 21st Century.
Colours & Finishes:
26.8 cm - Aluminium, Galvanised, Bronze or Dark Grey
36.5 cm - Aluminium or Galvanised
Materials:
Anodized aluminium, painted steel
Dimensions:
26.8 cm - Height: 9.9 cm, width: 26.8 cm, depth: 12.5 cm.
36.5 cm - Height: 9.9 cm, width: 36.5 cm, depth: 14.6 cm.
Bulb req:
26.8 cm - 14W-LED 833lm 3000k (LED included). Dimmer available.
36.5 cm - 14W-LED 847lm 3000k (LED included). Dimmer available.
Designed by Per Sundstedt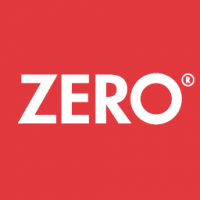 "Unique attraction - We make technical lighting decorative."
Zero Interiör was founded in 1978 with the vision of making unique light fixtures for a design-interested audience. These products, in combination with a deep understanding of how best to illuminate public indoor and outdoor environments, is at the heart of their identity. From the start, their creation of unique environments has been praised in both Sweden and abroad, thanks to their guiding principles: quality, environmental care and innovation.