&tradition Passepartout JH11 Wall Lamp
Brand: &Tradition
Product Code: JH11 - 83401230
Availability: Delivery in 10 Days
&tradition Passepartout JH11 Wall Lamp
Whether you require lighting for a large, expansive space or a narrow corridor, for a cosy home or a welcoming workspace, the Passepartout Lamp emits a light that's surprisingly calm and tranquil. It also has built-in LED technology that ensures a high-quality light emission that's also energy-efficient, custom designed so the light is uniformly dispersed throughout a space. The lamp comes in matt white in different shapes that's decorative without drawing too much attention to itself. Choose one style for a consistent look or group them together to create a unique design statement.
"As a designer, you normally want your designs to be noticed," laughs Spanish artist / designer Jaime Hayon. "And spot lamps are usually anonymous and ignored. With the Passepartout Lamps, I wanted a versatile lamp in a decorative design that could easily fit into any type of environment. So we pictured the environment and then we pictured a frame to simply enhance it. Like a Passe-Partout. Et voilà."
Dimensions: Diameter: 20cm x Depth: 15cm
Materials: The shade in deep drawn and lacquered metal. Diffuser in moulded polycarbonate.
Light source: 11.5 Watt dimmable LED, 2700K, CRI: >90, 350lm. IP20 rated.
Design By: Jaime Hayon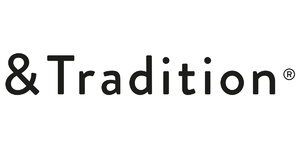 &tradition is a Danish design company with the founding principle being tradition tied to innovation. Their unique library of lighting includes designs dating back to the 1930s and includes designs by many internationally renowned designers, old masters and new inspirational designers aiming to define what will become future classics. "All of our designers have a unique vision and their designs have the capacity to reach people in their everyday lives."
&Tradition works with the design portfolio of established designers such as Verner Panton and Arne Jacobsen as well as exciting new designers such as Sofie Refer. Such designs include Arne Jacobsen's Bellevue Lamp and Sofie Refer's Bulb SR1 and Bulb SR2 pendant lamps.
Default
Show In Stock Message
In Stock - Free Next Day Delivery