Les Acrobates De Gras No324 Pendant Lamp
Brand: DCW Editions
Product Code: Price on Application
Availability: In Stock
Les Acrobates De Gras No324 Pendant Lamp
Full of movement, rhythm and colour, the Le Acrobats De Gras series of lamps were conceived to reflect the high wire tricks of the circus. The No324 has two pendant shades of any combination, which are suspended diagnally. Designed to be hung singularly or in multiples, the Les Acrobats De Gras lamps hang on adjustable wires and with shades of different shapes, sizes and materials to create an individual look.
The No324 Pendant Lamp has 2 lampshades in any combination of colour and size. Please contact us by telephone on +44 (0)1444 230844 or e-mail INFO@PAPERROOMS.CO.UK for a quote for your lampshade composition.
Material:
Steel
Bulb:
Max 2x15W-LED, E27 socket (light source not included)
Colours:
Lamp Body - Black
Shade -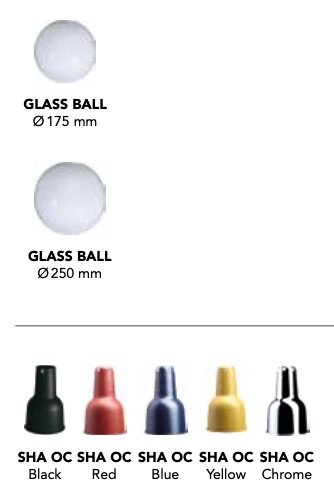 Dimensions: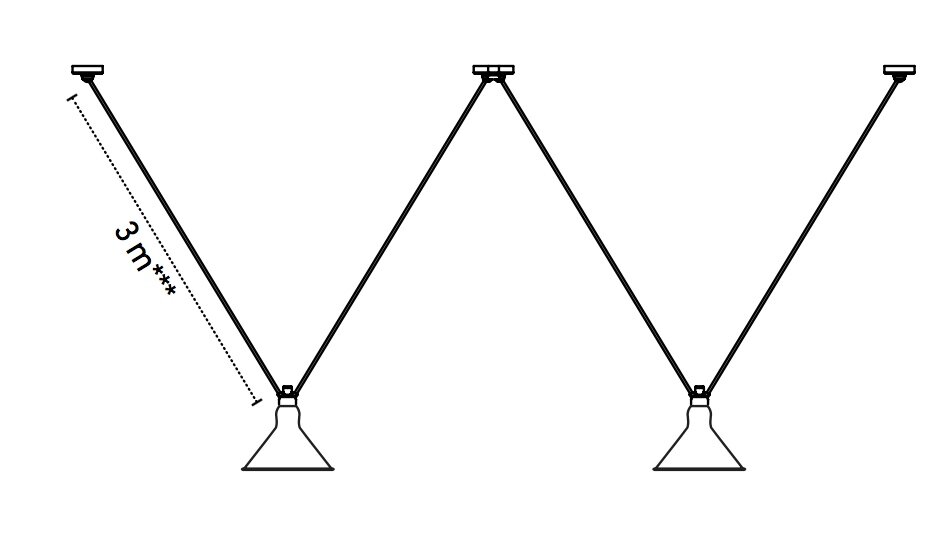 Design by: Bernard-Albin Gras

In 1921 Bernard-Albin GRAS designed a series of lamps for use in offices and in industrial environments. The GRAS lamp, as it was known, was astounding in its simple, robust and yet very ergonomic design. There are neither screws nor welded joints in the basic form. Bernard- Albin Gras was one of the most innovative designers of the 20th century. The functional aesthetic of his lamps and especially the design of details such as those of the arms, stems, brackets and bases were truly original and far ahead of his time. Early on Le Corbusier was seduced by the modern design and user-friendliness of the lamps and became one of Bernard-Albin GRAS's most enthusiastic supporters using the lamps in his own offices as well as employing them in numerous architectural projects all over the world.