Zero Floor Dimmer Accessory
SELECT OPTION FOR DELIVERY TIME
Zero Floor Dimmer Accessory
The Zero Dimmer can be added retrospectively to the LED versions of the Elements, Elements XL, Foto, Hide, Last, Mist and Can floor lamps. Available in both Black and White, it enables the intensity of light to be controlled on the cable.
The dimmer is sold separately. All Zero floor lamps are also available through Paperrooms.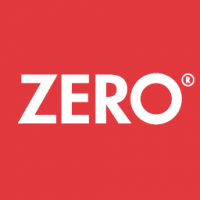 "Unique attraction - We make technical lighting decorative."
Zero Interiör was founded in 1978 with the vision of making unique light fixtures for a design-interested audience. These products, in combination with a deep understanding of how best to illuminate public indoor and outdoor environments, is at the heart of their identity. From the start, their creation of unique environments has been praised in both Sweden and abroad, thanks to their guiding principles: quality, environmental care and innovation.