&Tradition Blown SW5 Ceiling Lamp
Brand: &Tradition
Product Code: 20651094
Availability: In Stock
&Tradition Blown SW5 Ceiling Lamp
A mouth-blown ceiling lamp with a quilted pattern, the Blown Lamp has a smoked glass finish. The lamp emits a soft glow which creates patterns on the ceiling and walls.
London-based designer Samuel Wilkinson created design consultancy projects for British Airways, Audi, LG, Samsung and Virgin Airways before moving onto furniture and industrial design. His industrial design studio opened in 2008.
Available Colours and Finishes:
Silver Lustre with a black fixture
Materials:
Mouth blown glass, powder coated metal.
Dimensions:
Height: 34 cm, Diameter: Ø28 cm.
Light Source:
Max 60W-Halogen, E27 socket (light source not included).
Design by Samuel Wilkinson - 2014, 2018 & 2019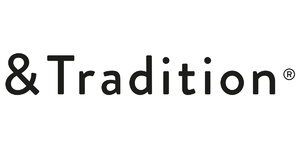 &&Tradition is a Danish design company with the founding principle being tradition tied to innovation. Their unique library of lighting includes designs dating back to the 1930s and includes designs by many internationally renowned designers, old masters and new inspirational designers aiming to define what will become future classics. "All of our designers have a unique vision and their designs have the capacity to reach people in their everyday lives."
&Tradition works with the design portfolio of established designers such as Verner Panton and Arne Jacobsen as well as exciting new designers such as Sofie Refer. Such designs include Arne Jacobsen's Bellevue Lamp and Sofie Refer's Bulb SR1 and Bulb SR2 pendant lamps.