Zero Thirty Ceiling Lamp
SELECT OPTION FOR DELIVERY TIME
Zero Thirty Ceiling Lamp
The Thirty Ceiling Lamp is a rotating LED light for ceilings and walls, which can be turned 350° degrees. The angled Microprisma diffuser provides softly filtered light that together with the rounded asymmetrical shape form a harmonic whole.
Samuel Wilkinson graduated in furniture and related product design at Ravensboure College of Art & Design in 2002. His recent designs have won international acclaim, collecting the grand prize from the London Design Museum of '2011 Design of the Year' and the highly coveted D&AD 'Black pencil'.
Colours & Finishes:
White or Black
Materials:
Painted ABS, microprisma
Dimensions:
Height: 21.5cm, depth: 16.4 cm.
Bulb req:
16W-LED 1043lm 3000k (LED included). Dimmer available.
Designed by Samuel Wilkinson - 2013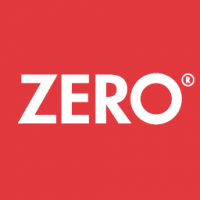 "Unique attraction - We make technical lighting decorative."
Zero Interiör was founded in 1978 with the vision of making unique light fixtures for a design-interested audience. These products, in combination with a deep understanding of how best to illuminate public indoor and outdoor environments, is at the heart of their identity. From the start, their creation of unique environments has been praised in both Sweden and abroad, thanks to their guiding principles: quality, environmental care and innovation.