Zero Fisherman Pendant Lamp
SELECT OPTION FOR DELIVERY TIME
Zero Fisherman Pendant Lamp
Inspired by fishing nets, the Fisherman Pendant Lamp has an opal shade which is encased in a handmade net. Designed to be hung singularly or combined for different effects, the lamp is available in three sizes; Ø30 cm, 40 cm or 65 cm and three colours; White, Orange or Natural.
Mattias Ståhlbom was born in 1971 in Norrköping. He has run his design studio in Stockholm since 2002. He qualified in Interior Architecture and Furniture Design at the University College of Arts Crafts and Design in Stockholm.
Colours & Finishes:
White, Orange or Natural
Materials:
Polyethene
Dimensions:
Ø30 cm - Shade diameter: Ø30 cm. Cord: 1.9 m.
Ø40 cm - Shade diameter: Ø40 cm. Cord: 1.9 m.
Ø65 cm - Shade diameter: Ø65 cm. Cord: 1.9 m.
Bulb req:
53W-Halogen, E27 socket (Light source not included).
Designed by Mattias Ståhlbom - 2011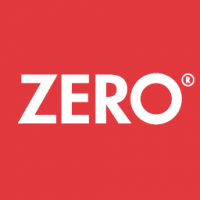 "Unique attraction - We make technical lighting decorative."
Zero Interiör was founded in 1978 with the vision of making unique light fixtures for a design-interested audience. These products, in combination with a deep understanding of how best to illuminate public indoor and outdoor environments, is at the heart of their identity. From the start, their creation of unique environments has been praised in both Sweden and abroad, thanks to their guiding principles: quality, environmental care and innovation.