Zero Par Pendant Lamp
SELECT OPTION FOR DELIVERY TIME
Zero Par Pendant Lamp
Whilst creating the Par Pendant Lamp, Broberg & Ridderstråle asked themselves which was the best loved light source of them all. The answer was Par 38. To accentuate all the fantastic qualities of the original light source, they have emphasised the shape of the shade, covering both stand and lamp holder. Its muted, harmonising colour ways and simple design create a beautifully simple lamp.
Broberg & Ridderstråle work within a mixed architectural and design practice in Stockholm, Sweden. They often draw inspiration from everyday life and try to combine a rational approach with a bit of wit and the clash between past and present.
Colours & Finishes:
White, Black, Grey, Apricot, Orange or Ivory
Materials:
Painted aluminium, textile cable
Dimensions:
Height: 18 cm, base diameter: Ø14 cm. Cord: 2.5 m.
Bulb req:
14W-LED, PAR38 1035lm CCT 3000K SDCM 3 CRI80 (LED included). Dimmable.
Designed by Broberg & Ridderstråle - 2012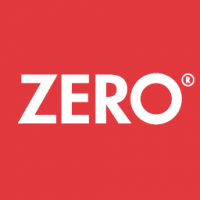 "Unique attraction - We make technical lighting decorative."
Zero Interiör was founded in 1978 with the vision of making unique light fixtures for a design-interested audience. These products, in combination with a deep understanding of how best to illuminate public indoor and outdoor environments, is at the heart of their identity. From the start, their creation of unique environments has been praised in both Sweden and abroad, thanks to their guiding principles: quality, environmental care and innovation.