Foscarini Tuareg Floor Lamp
£2,742.00

Ex Vat: £2,285.00
Brand: Foscarini
Product Code: Select Options for Code
SELECT OPTION FOR DELIVERY TIME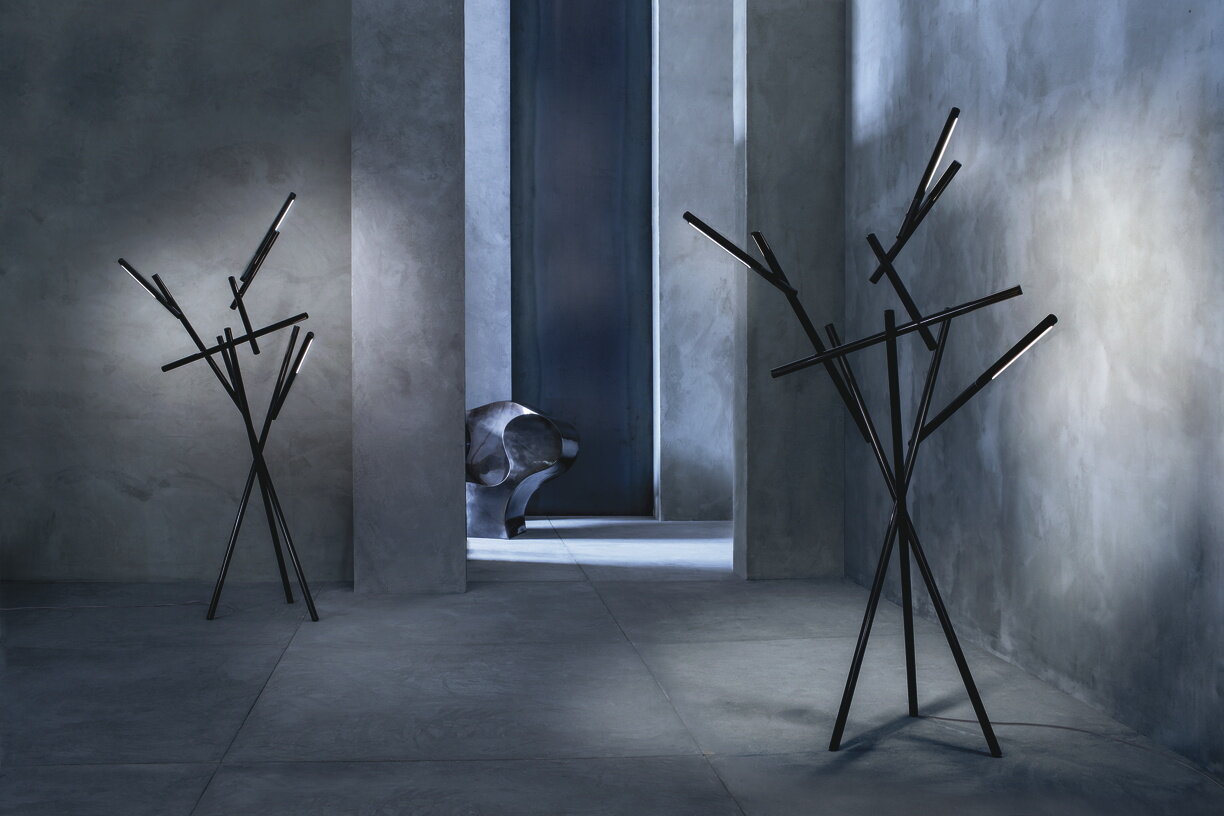 Foscarini Tuareg Floor Lamp
The Foscarini Tuareg is part sculpture, part floor lamp. An exceptional statement piece. Tuareg is chaos turned to order. A three-dimensional composition of aluminium tubes that creates a spectacularly powerful graphic effect. LED light sources are incorporated into the extremities of three of these elements. They can be switched on and off separately and adjusted through 350 degrees.
Material: Painted aluminium and polycarbonate
Dimensions: Height: 209 cm, Depth: 78 cm, Length: 112 cm
Bulb req: Contains built-in LED lamps (energy class A). 54 Watt, 4050 lm/ Lumen, 3000 K, warm white - Dimmable via integrated dimmer
Designed by Pietro Ferruccio Laviani

This is Foscarini. A technological and creative workshop that is free, passionate, unconventional and right at the heart of the industry in which it thrives. Foscarini designs, explore an entire world of materials and solutions. Free of any mental barriers or technical restraints through flexible, efficient and high quality production.
Foscarini: a special personality in the world of lighting.